Champagne Mulberry Silk Scrunchie
Handmade & Curated with love in Québec, Canada
Free shipping on orders over $60 CAD
Description

Pure elegance! There's no better way to describe our collection of Silk Scrunchies. Made out of 100% Mulberry silk, this is the best scrunchie to keep your hair looking healthy. You can even wear it at night! And as

 much as this scrunchie offers you health benefits, it also looks great! T

his extremely luxurious mulberry silk is the same fabric that has been used for thousands of years in high end bedding due to its one-of-a-kind softness. Wear it on the daily or dress it up to pair with your favourite evening gown.  
Find My Fit

Need some help finding the perfect size for you?
Check out our Size Guide.
Shipping + Return

Shipping is free for orders over $60 CAD for Canada & USA.
Champagne Mulberry Silk Scrunchie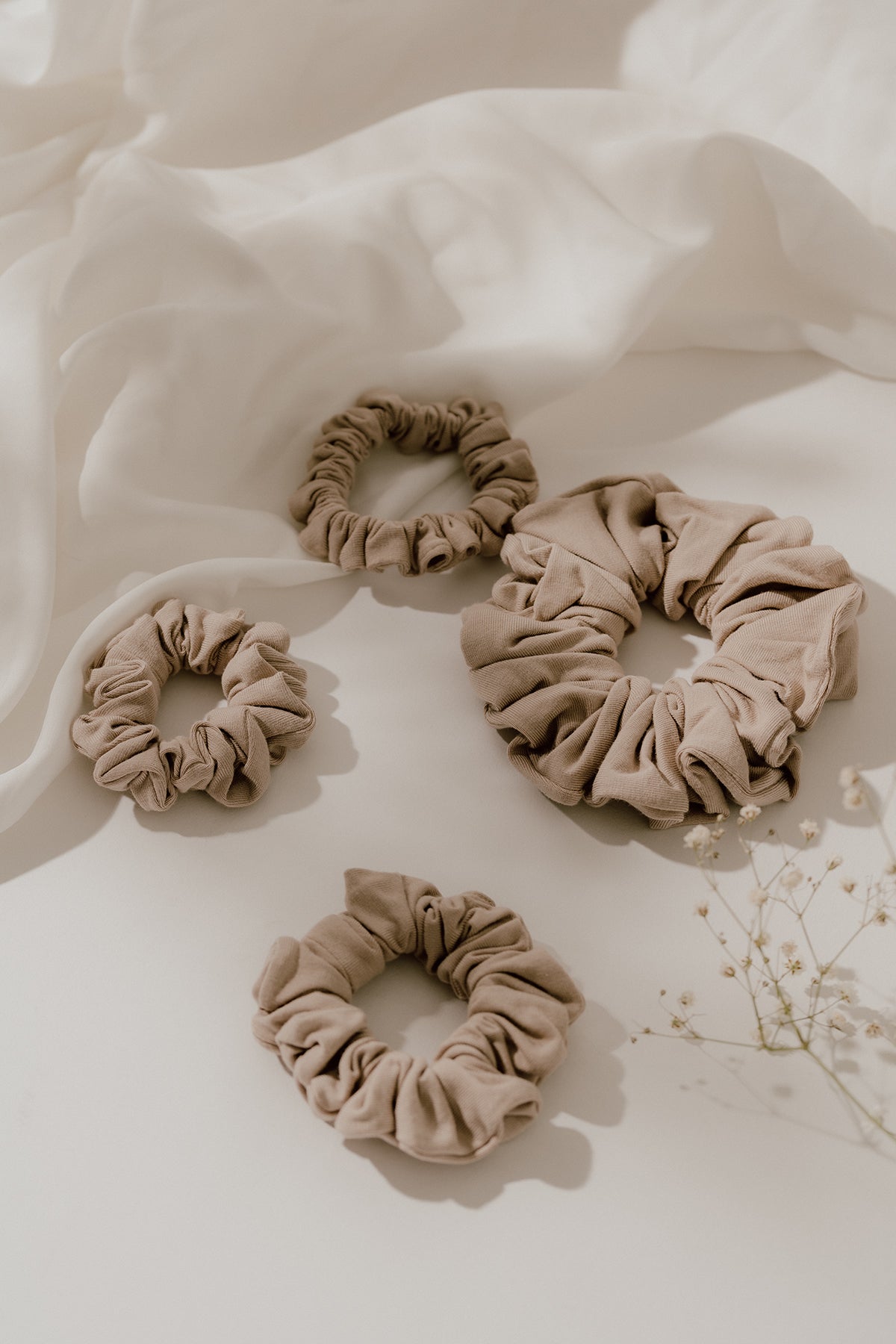 Size Chart
Consult our size chart to make sure you get the perfect size you need.
Handmade in The Laurentians
Elevate your style with our exquisite collection of artisanal hair accessories, each one a testament to craftsmanship and elegance.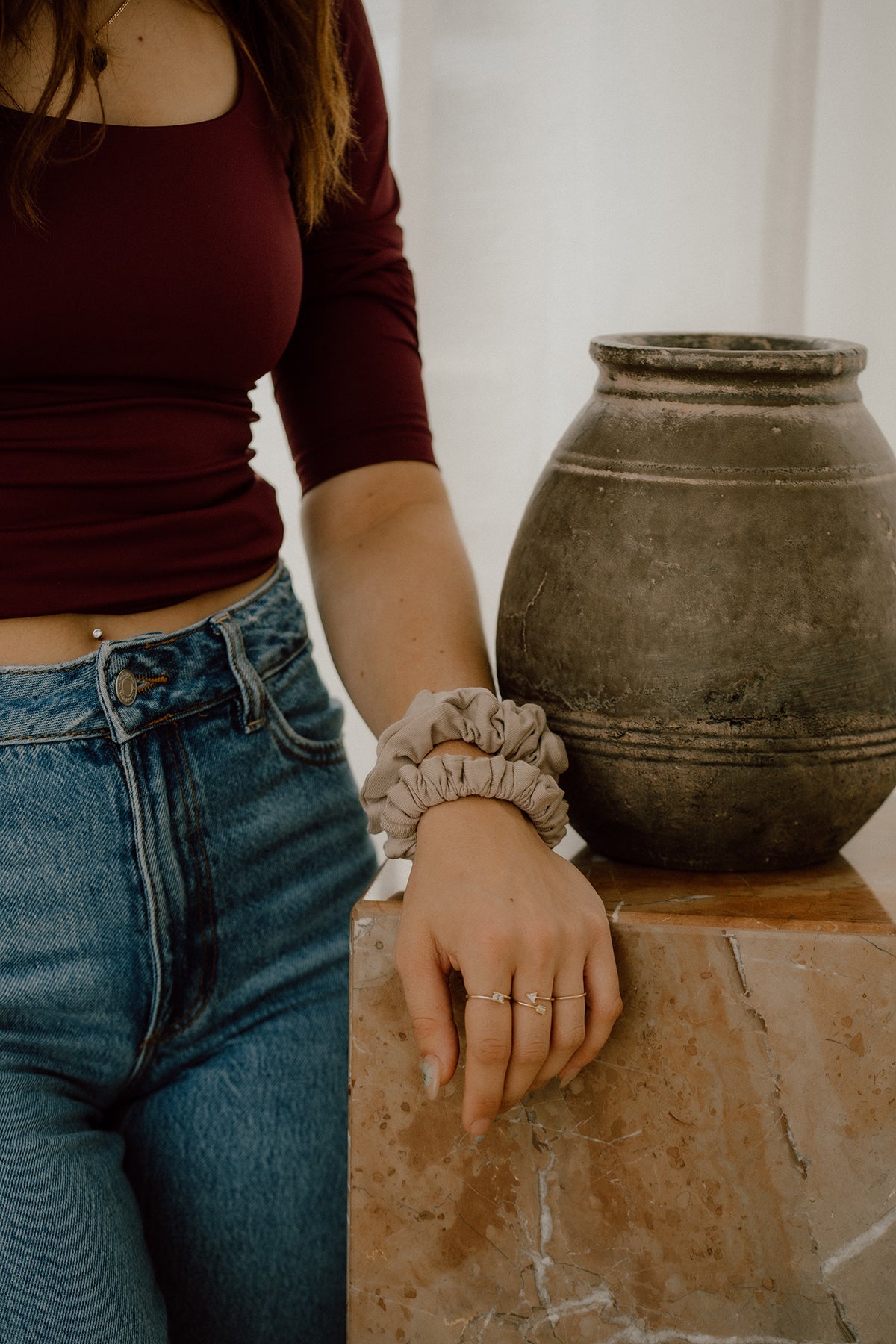 Hidden gem
This is so silky and soft even while it's in your hair. You don't get those weird lines from normal hair ties either. I enjoy the mulberry silk and bamboo line because they're the only scrunchies that have been able to keep my bun in place. My only complaint is the petite size scrunchie feels a little tight on the wrist and it does leave faint marks. So I need to give the regular size ones a try. I hope there will be more mulberry silk scrunchies in different colors! :-)
Doux pour les cheveux et très élégant
J'ai découvert les chouchous de soie il y a quelque temps et j'adore! Celui-ci est d'une couleur élégante et passe-partout, en plus de tenir remarquablement bien les cheveux sans les abimer. J'apprécie beaucoup les différentes grandeurs offertes par ElleaShop, c'est génial!! Le guide des dimensions et du look avec les photos, c'est vraiment pratique! Je vais assurément acheter de nouveau de cette boutique!
Pure Elegance
Love this mulberry silk scrunchie a lot, easily glides on hair and hugs your hair well. Excellent quality, so soft and silky. This scrunchie will make your hair hair gorgeous all day long. Have to get more colors, cause you can't have enough silky scrunchie.
Everyone loves champagne
The champagne color is so easy on the eyes! It is a neutral and classic look that will always look good on you,anytime or anyway you do your hair.My advice is to get all the silk scrunchies in this store, in both sizes!